Our team maintains an excellent working relationship with our clients throughout the duration of the project to fully grasp the client particular needs and enable Design & Build (DB Architecture) to properly address and deliver the optimum solution that fits the clients' requirements. We take pride in serving our clients and delivering their needs at their convenience and comfort. Being a "one stop shop", Design & Build (DB Architecture) addresses the clients' needs by relieving them of any tasks pertinent to the project from the design phase till the final completion & delivery. Design and Build (DB Architecture) are renowned for their innovative designs, creative material selections, accurate engineering and timely construction delivery offering the highest possible standards for its clients, the fact that makes them stand out from all competitors.
Helmi Soufrakis
Lead Architect 
B.Sc. Architecture – Dundee University, Scotland, U.K. (1986 – 1989) 

B. Arch Honors – Dundee University, Scotland, U.K. (1990 – 1992)
Since founding their firm in 1996, Helmi Soufrakis has completed residential and instuontial projects at a variety of scales. All of these projects are disnguished by a highly thought-provoking manipulation of light and space. The firm's use of materials in interiors are small wonders precisely craed from sensual materials such as concrete, steel, marble, and glass. D&B activities these highly resonant materials with deliberately focused light in order to dissolve boundaries of interior and exterior space. For architect, Helmi Soufrakis, this requires not only a consideration of physical space, but also a psychological engagement between the client's mind and the space they inhabit.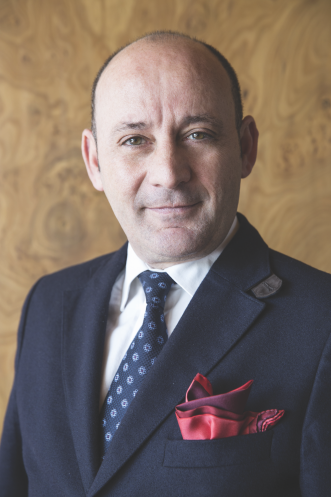 Nouman Soufrakis
Head of Construction Management
HND Civil Engineering – Oxford Brooks University,England, U.K. (1986 – 1989) 
MSc. The Engineering Design of Buildings – PaisleyUniversity, Scotland, U.K. (1990 – 1992) 
Mohamed Nouman Soufrakis is a senior partner at Design & Build S.A.E. (DB Architecture) He is a graduate from Paisley University in the  eld engineering design of buildings for which he gained a Masters Degree. He has worked on extensive projects starting his career in the UK with Nicolas Coulton & Partners, Dhabi Contracting in the UAE, HNS Group in Egypt &  nally for Design & Build in Egypt & Libya. The range of projects included Project Management for Special Armed Forces Unit Barracks in the UAE, main sewer line at Bida Zayed, Abu Dhabi, Forte Grand Hotel Tower Abu Dhabi construction and residential towers in Abu Dhabi & Dubai, tourist resort in the Green Mountains of Libya with Foster & Partners, etc. His expertise in  eld of construction management and overseeing the design parameters are met according to British standards, quality construction, time and cost.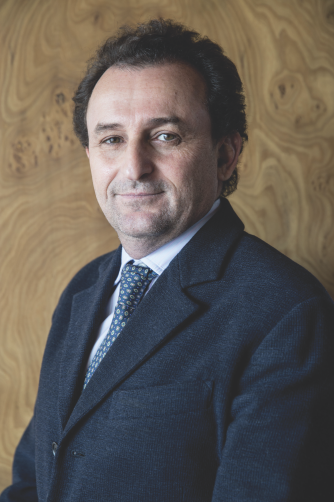 Aynour Soufrakis
Lead Interior Designer 
BA. in Business Management at West University,Boston, Massachusetts, USA, 1997 
Inchbold College for Interior Design, Eton Gate, London,1998 
Aynour is a Business Management graduate of West University, Boston Massachusetts, USA, with an Inchbald college degree for Interior Design, from Eton Gate, London. Aynour has a vast experience of more than 15 years in Interior Designing and Landscaping. Currently being a Board Director of Barcah Group as well as the Head of Interior Design within Design & Build (DB Architecture). She makes an e ort to avoid repetition, she draws inspiration for each project from the particular characteristics of the site and client's personalities moreover creating artistically pleasing environment that represent the client's lifestyle and taste. Her signature is recognized in luxurious interiors that reinterpret combining comfort in a wide range of styles, combining leading-edge design with vintage pieces. To  nish the oriental looking image with a classic and contemporary style that re ects the image of your identity and attached to its cultural heritage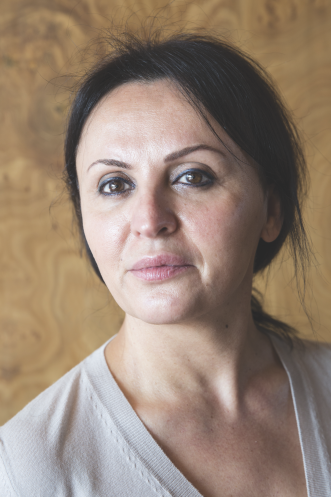 Architecture & Urban Planning
Admin-DB
2022-02-24T13:37:35+02:00
Interior Design & Fit out
Admin-DB
2020-09-03T13:23:02+02:00
Construction Management
Admin-DB
2020-08-23T12:20:06+02:00